---
Learn about the dangers of fentanyl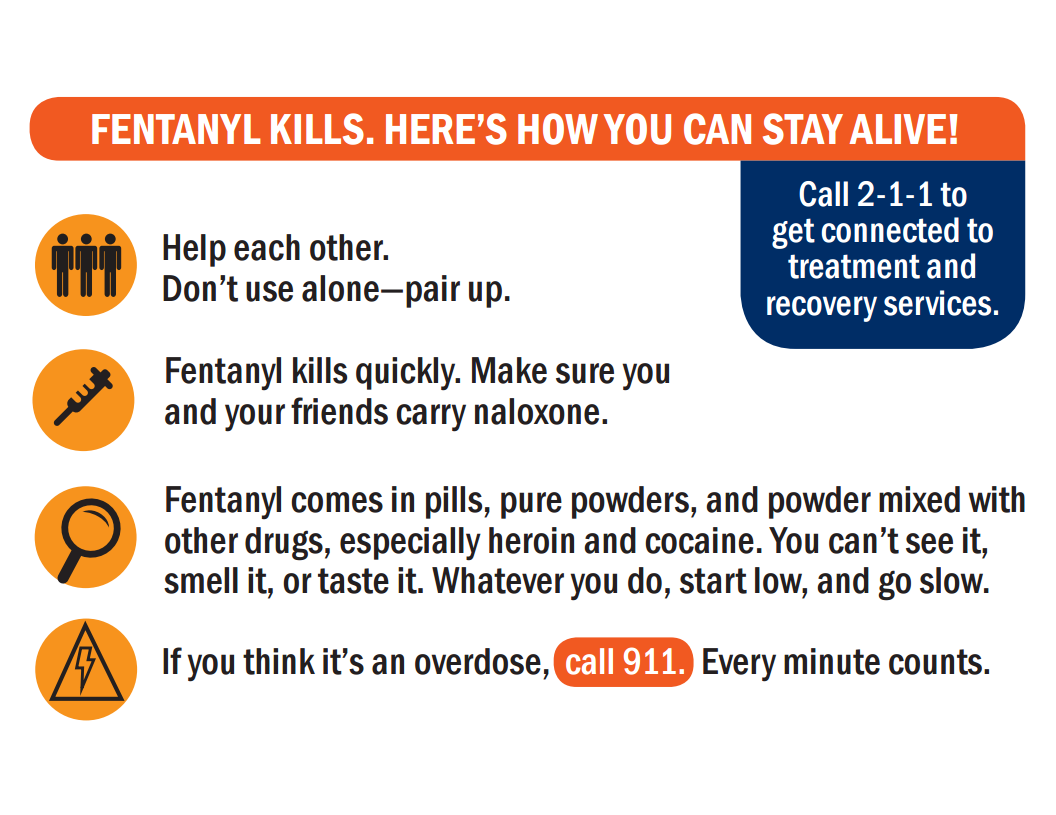 Wallet cards containing fentanyl information (
Spanish version
)
Fentanyl is much more powerful than heroin, so these overdoses happen quickly and are harder to reverse. You might need more than one dose of Naloxone to reverse a Fentanyl overdose. Every minute counts, call 9-1-1 if you think it's an overdose. Learn about the dangers of fentanyl.

---
Learn about the NaloxBox
NaloxBoxes are a new resource for helping someone who might have accidentally overdosed.
The NaloxBox includes naloxone, a medicine that reverses the overdose, and a mask so that you can give rescue breaths until emergency help arrives. The NaloxBox stores these life-saving tools in public places and community organizations, that means bystanders can give naloxone right away. Read more about NaloxBoxes in Rhode Island.
---
Help your patients enroll in CurrentCare
---
Connect people to treatment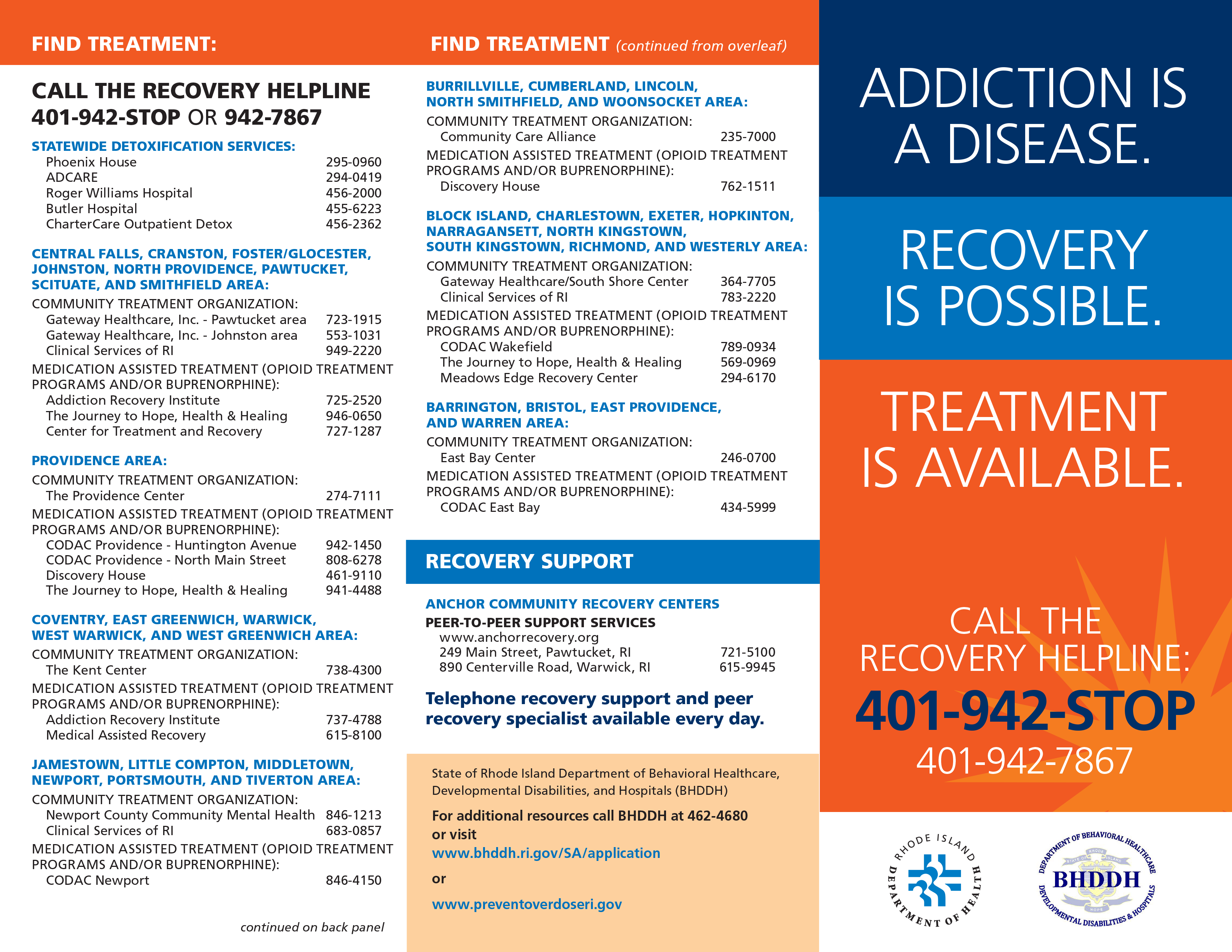 Brochure with overdose and recovery information
---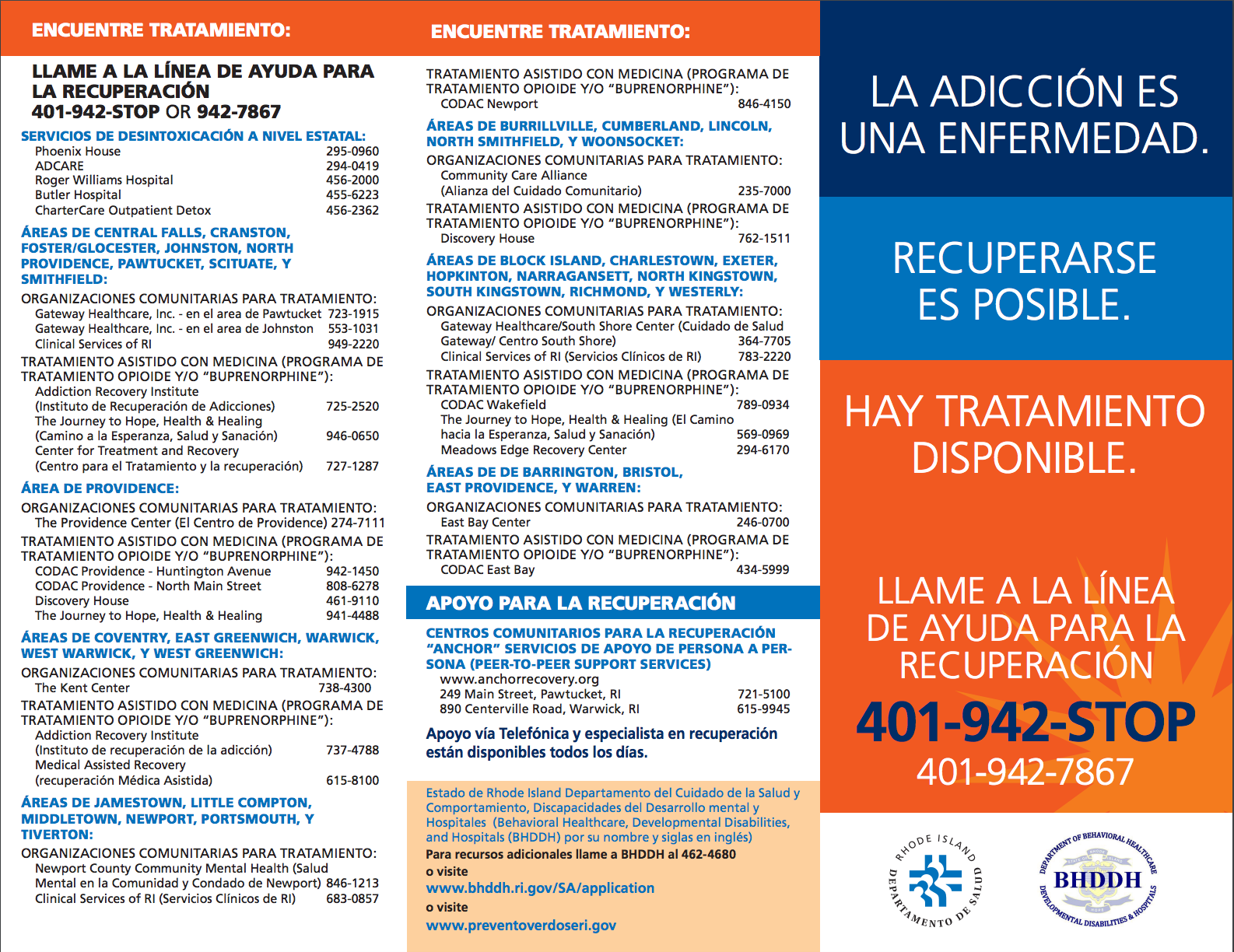 (
Spanish version
)
You can download this list of resources or call 401-942-7867 to talk to a licensed counselor, 24 hours a day.

---
Request a Recovery Coach
This flyer helps remind EMTs to call for a recovery coach on the way to the hospital if someone has just overdosed. Print and share this flyer.
---
Talk about Recovery
You can download and print this Recovery Planning Tool to keep important information nearby–like phone numbers, websites, and questions to support a patient at risk for overdose.

---
Safely prescribe painkillers
This flyer outlines safety precautions of how painkillers are prescribed in the emergency department.