Learn more about our resources for Rhode Islanders
---
Connect people to treatment in Rhode Island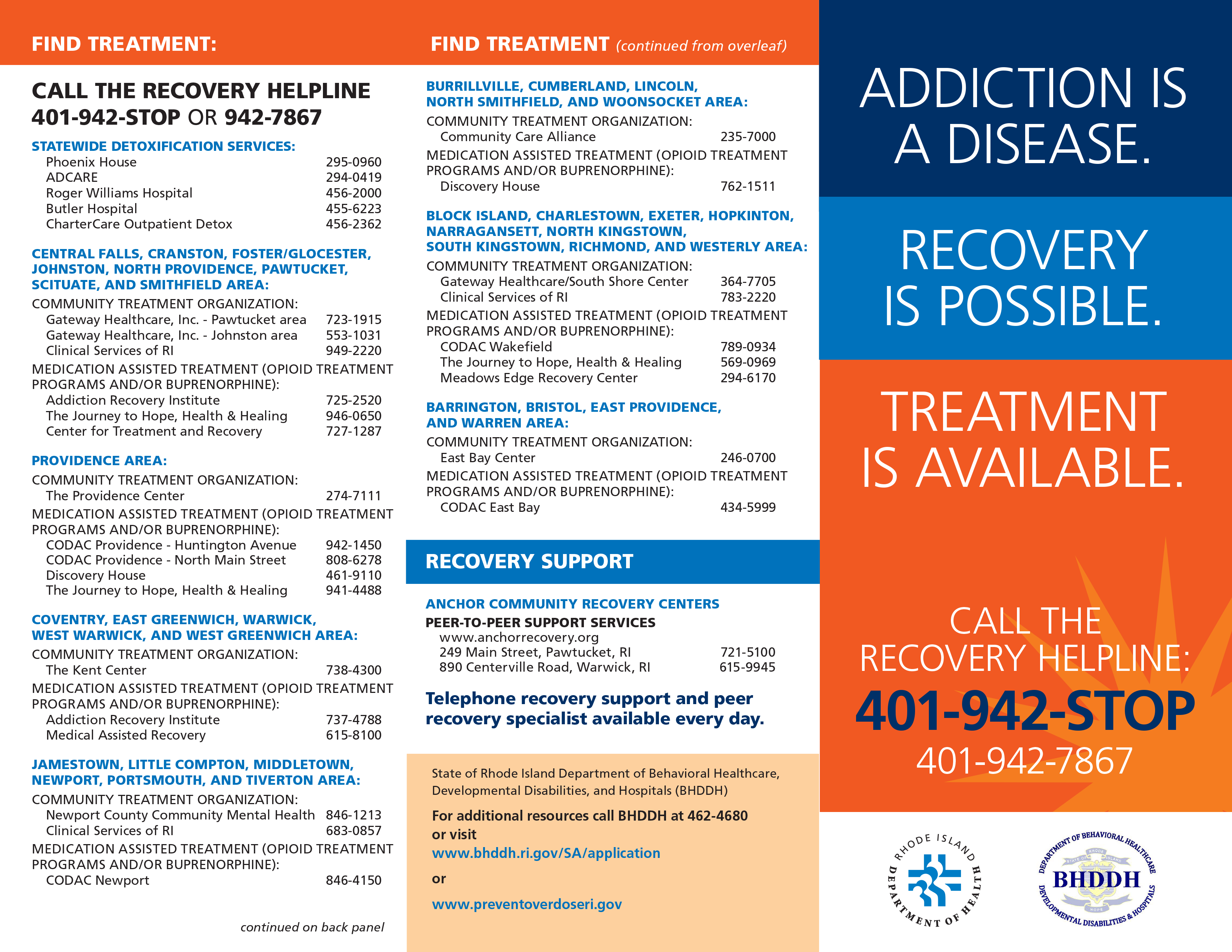 Brochure with overdose and recovery information
---
---
Learn about the dangers of fentanyl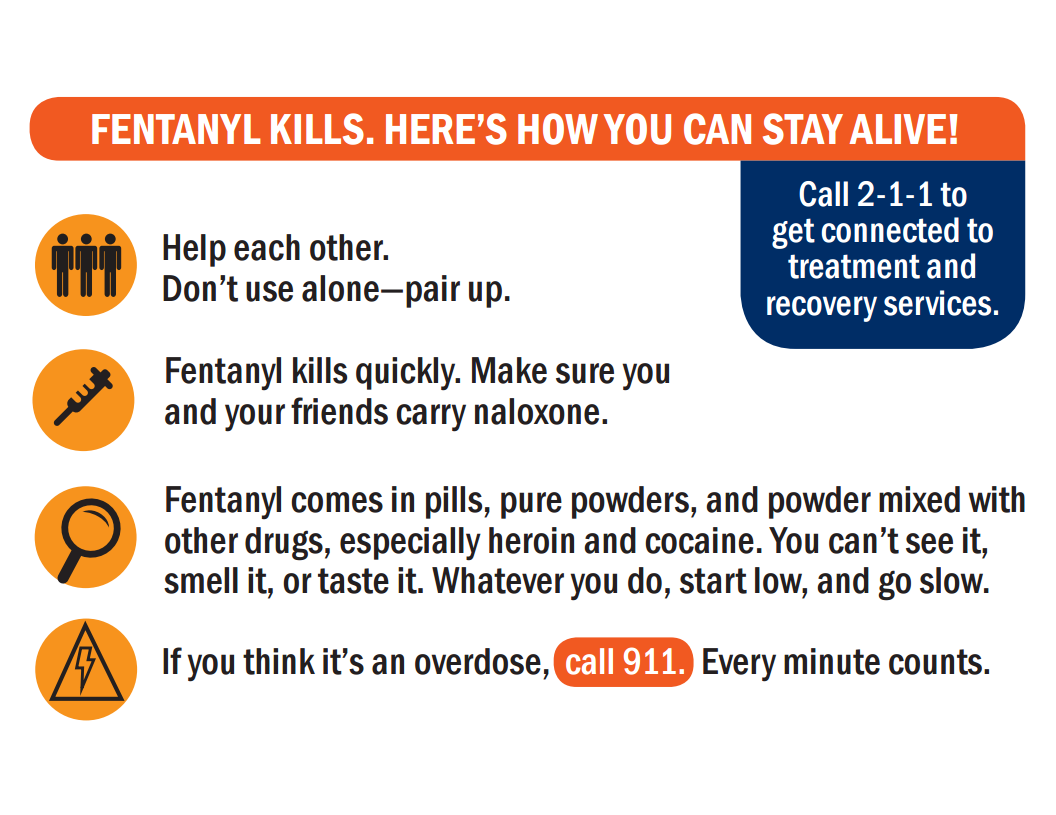 Wallet cards containing fentanyl information (
Haga clic aquí para la versión en Español
)
Fentanyl is much more powerful than heroin, so overdoses happen faster and are harder to stop. You probably need more than one naloxone kit to reverse a Fentanyl overdose. Every minute counts, call 9-1-1 if you think it's an overdose.
Learn more about the dangers of fentanyl.

---
Know the risks of prescription opioids
---
Safely prescribe painkillers
---
Request a Recovery Coach
---
Help patients know the risks of Opioid Pain Medications
You can help your patients learn about their opioid prescription by giving them our new education handout, "Knowing the Risks of Opioid Prescription Pain Medications." This handout was developed for Rhode Islanders and it helps patients understand the possible dangers of an opioid prescription. This handout also has information about how to get rid of your medications safely and where you can get naloxone in our state.
---
Consider these guidelines when Co-Prescribing
You can help lower the health risks for your patients by considering non-opioid approaches to managing pain, especially for patients who are currently prescribed benzodiazepines. Download our handout for clinicians and learn more about RI Department of Health's safe opioid prescribing guidelines.
---
Help your patients enroll in CurrentCare
---
Count it! Lock it! Drop it!