Here you can learn about events happening in our state focused on overdose prevention.
---
Free Heartsaver CPR/AED & Overdose Response Training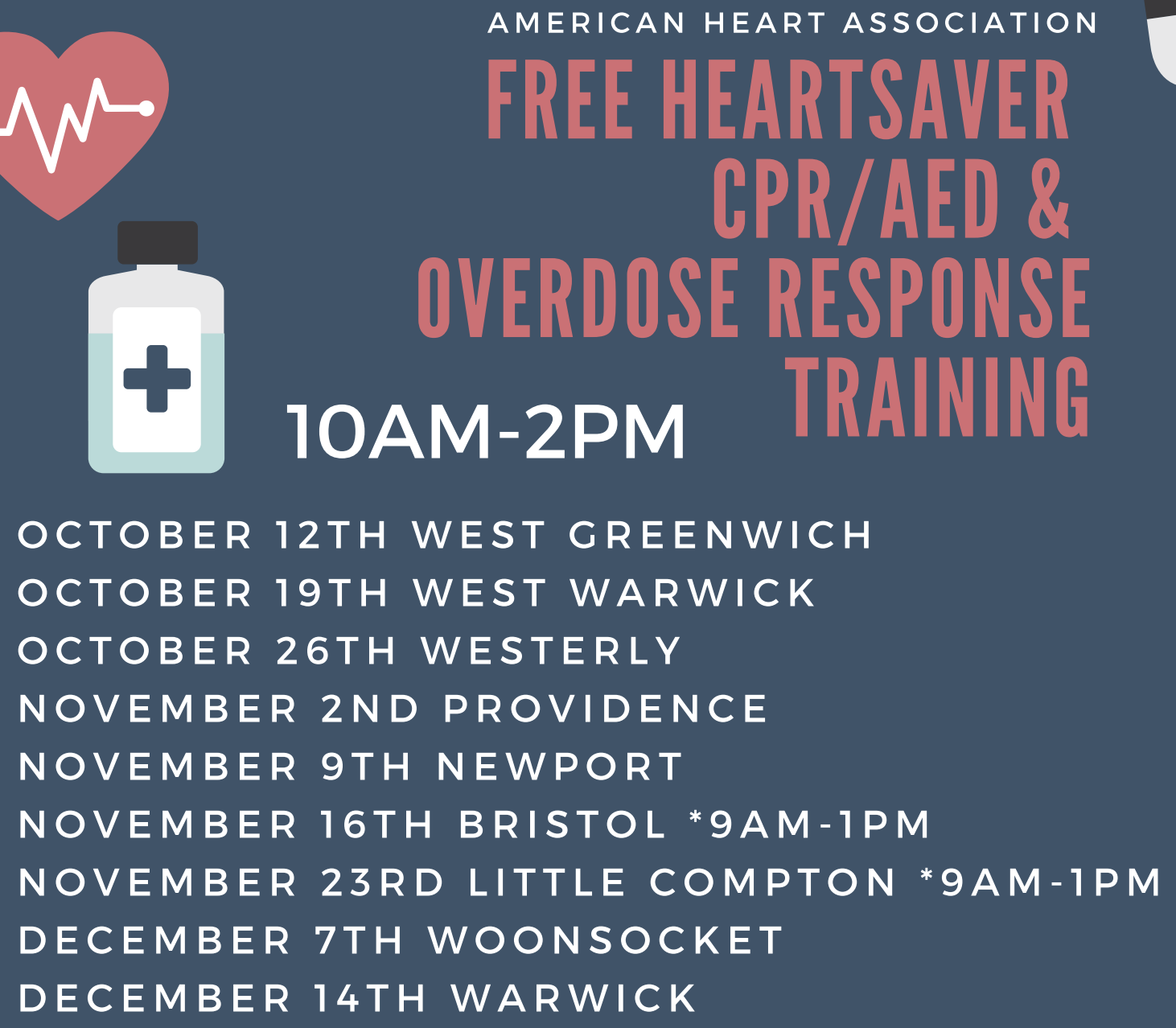 Through the support of the RI Department of Health and our community partners, nine (9) locations have been identified throughout the state to host FREE American Heart Association CPR/AED and Overdose Response certification courses!
These classes are 4 hours long and at the end of the course, participants that successfully pass the AHA exam will be HeartSaver CPR/AED Certified and receive an E-Card. Each participant, no matter pass or fail, will also receive a barrier device for their key chain. The HeartSaver CPR/AED course trains participants to give CPR, and use an automated external defibrillator (AED) in a safe, timely, and effective manner. There will be a small portion of time dedicated to overdose recognition and response as well.
Describe how high-quality CPR improves survival
Explain the concepts of the Chain of Survival
Recognize when someone needs CPR
Perform high-quality CPR for an adult and child
Describe how to perform CPR with help from others
Give effective breaths using mouth-to-mouth or a mask for all age groups
Demonstrate how to use an AED on an adult
Perform high-quality CPR for an infant*
Demonstrate how to use an AED on an infant*
SOME IMPORTANT INFORMATION:
Class Size is limited to 21 individuals (no participants under 9 year of age). If an attendee is between the ages of 9 and 13, written consent from their guardian to receive/release their information for their certification is required
Pre-Registration is required– https://www.eventbrite.com/o/ridmatmrc-27318676425
Class Registration will close once filled or 3 days prior to the class date Classes are 4 hours long and all scheduled for Saturdays
REGISTER HERE!
https://www.eventbrite.com/o/ridmatmrc-27318676425
---
Drug Take Back Day

Drug Take Back Day will occur on October 26th, 2019. The event is free and anonymous, and it is a safe, conveinent, and responsible way to get rid of unused or expired prescription medicine or pills.
Check out this list of drug disposal locations participating in this event.
---
How To Use Narcan To Save Lives: Drop-In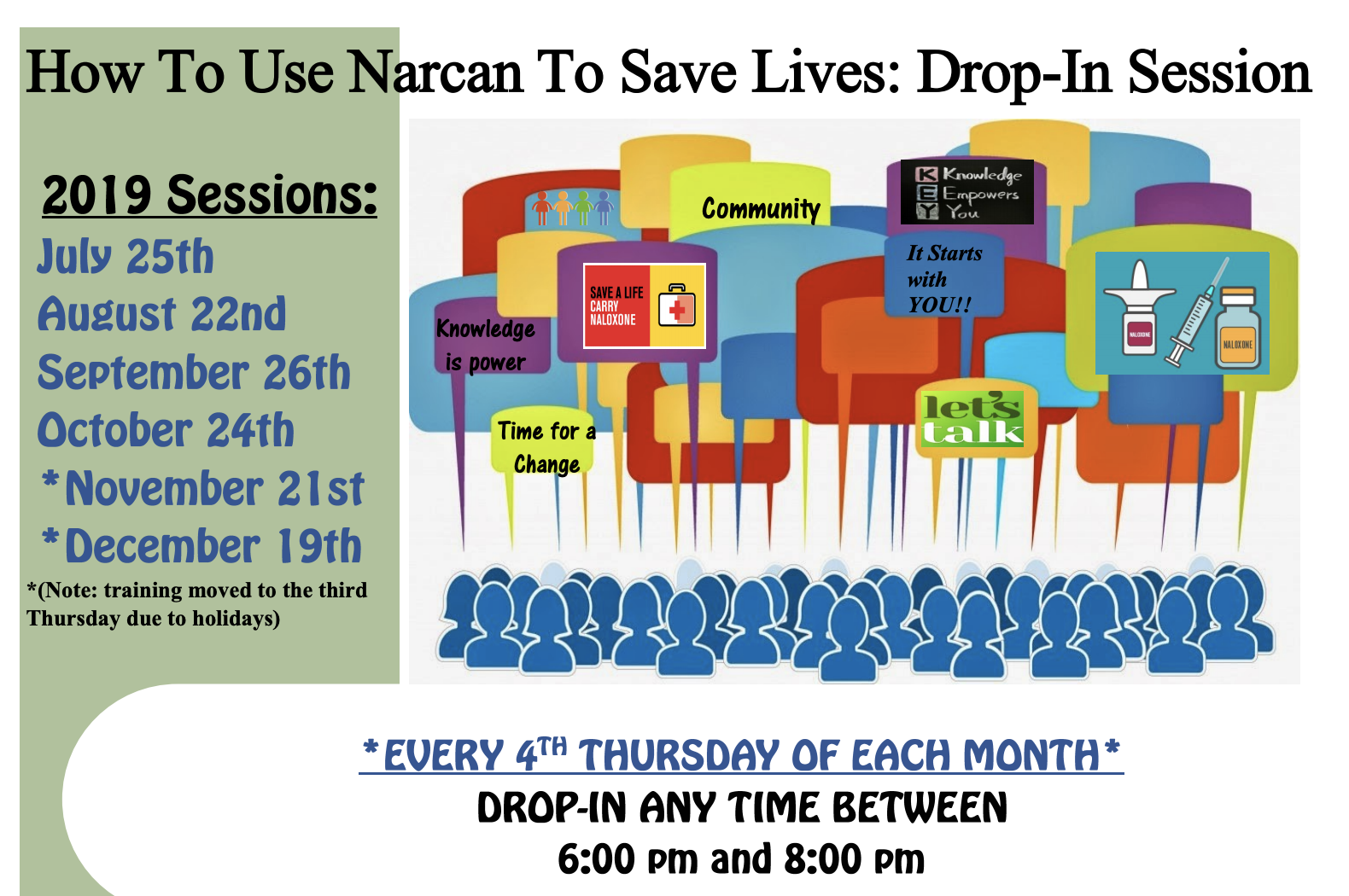 When & Where:
Every Fourth Thursday of the Month
Anytime between 6:00pm and 8:00pm
Woonsocket Harris Library
303 Clinton Street
Woonsocket, RI
Participants in this training will learn:
How to reduce the risk of an overdose.
How to recognize and respond to an overdose in order to save a life.
How to access and administer Narcan (Naloxone).
What protections exist with the Good Samaritan Law.
Training and information about opioid addiction will be provided.
No registration is required. This site is handicap accessible. If you have any questions you can call the WPC at 401-301-2894. For more information, please
refer to this flyer.
We also have the
information in Spanish.
---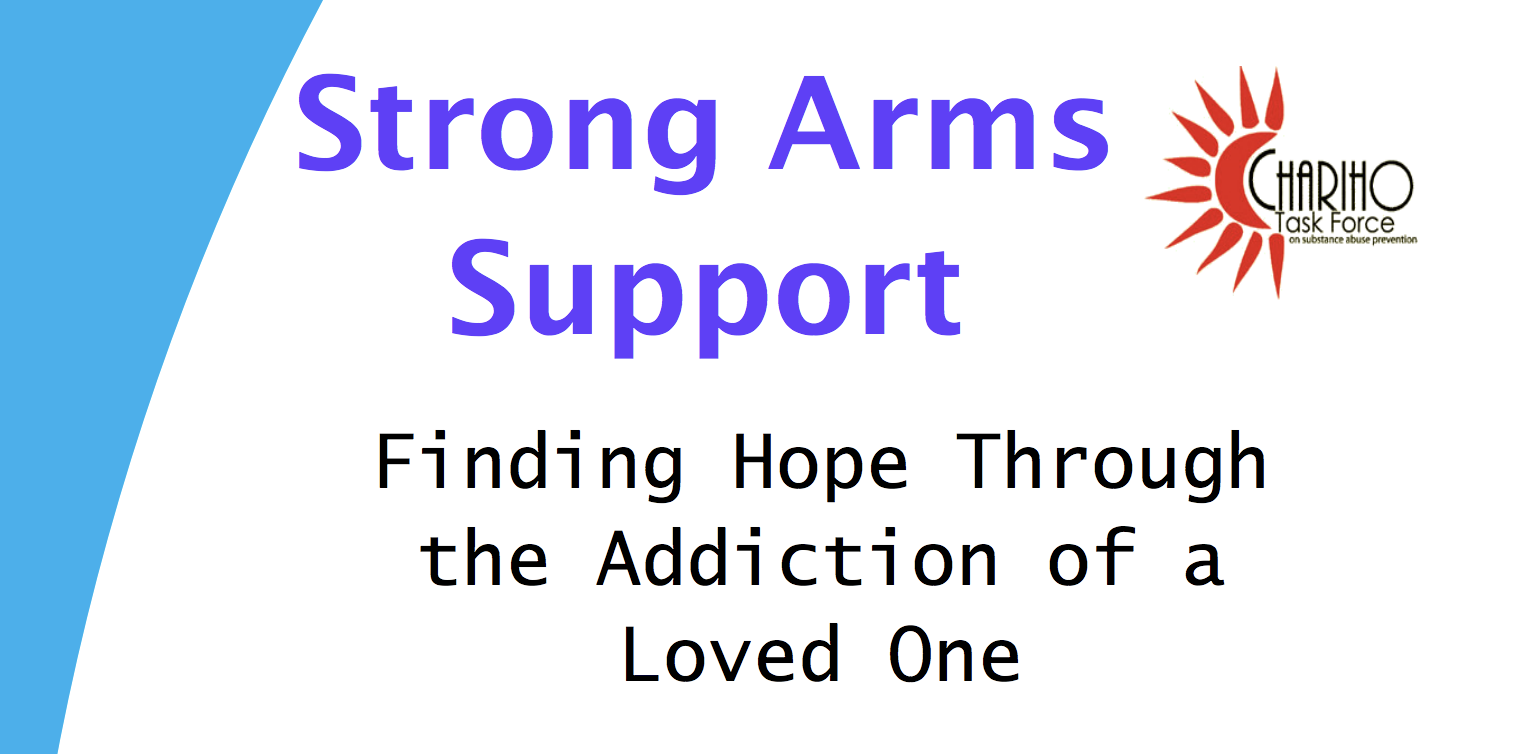 Do you have a loved one struggling with substance use or who is lost in the throes of Addiction? Whether your child is actively using or you have lost a child to addiction, join us, as we come together to support one another through this journey of hope.
Where:
St. Thomas Episcopal Church
322 Church Street, Alton, RI
When & Time:
October 7 & 28 – 5:30-7:00
November 4 & 25 – 5:30-7:00
December 2 & 16 – 5:30-7:00
---
St. Matthias Recovery Ministry
Do you sometimes feel that you don't know where to get help for alcohol and drug addiction or related issues? Are you looking for information and support about how to get help for your family and friends? Do you desire to talk to someone about how to cope with family and friends who struggle with drugs and alcohol from a Catholic perspective? Do you have questions about how your faith can help you with recovery?
The St. Matthias ministry provides information and referrals for treatment and support, as well as one-on-one support as available.
Masses for Those in Recovery
Masses for those in recovery provide an opportunity for people to come together in faith to encounter God's love and grace with special prayer intentions dedicated for recovery. If you or loved ones struggle with alcohol, drugs, addictions, mental distress, or support folks who suffer from the effects of these issues, we encourage you to attend.
St. Barnabas Church
1697 East Main Road, Portsmouth @ 5pm
Sunday, October 27, 2019
St. Kevin Church
333 Sandy Lane, Warwick @ 5pm
Sunday, November 24, 2019
---
Hope & Cope Support Group
Hope & Cope is a faith-based support group intended for those supporting a family member or a friend struggling with alcohol, drugs, addictions and mental distress. The Hope & Cope groups meet to pray, reflect, and if desired, to share their stories, feelings, and experiences with the group.
St. Barnabas Church, Chapel Meeting Room
1697 East Main Road, Portsmouth
Sundays 5:00 p.m. to 6:00 p.m.
No Costs! No registration needed! Just come…
October 20, 2019
November 17, 2019
December 15, 2019
---