Click the link below to start a short interactive training in English or Spanish. The training will take less than 5 minutes. You will learn how to recognize an overdose, respond to an overdose using naloxone, and ways you can stay safer if you are using drugs. At the end of this short training, you can request free naloxone shipped to your house. You can also request a peer recovery specialist. Please request this naloxone only if you are unable to go to a pharmacy and get naloxone through your insurance, as we have a limited supply. We are currently shipping naloxone to RI residents only.
---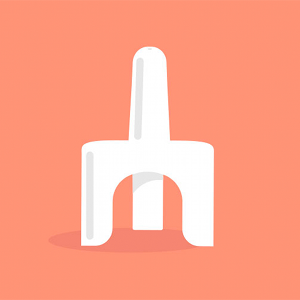 Naloxone quick facts:
Naloxone (also known as Narcan®) is a medicine that can stop an opioid overdose–like an overdose caused by fentanyl or heroin.
Naloxone is safe to use and only works if a person has opioids in their body.
If you give naloxone to someone who is overdosing, you are protected by the Rhode Island Good Samaritan Law and cannot be arrested.
---
Community-Centered Naloxone Training Video
Project Weber/RENEW (PWR) recently created a new naloxone training video as a part of their Community Overdose Engagement (CODE) grant. The video is peer led and represents a community-centered approach to identifying and responding to overdoses with naloxone. The goal of the video is to create greater accessibility to overdose prevention trainings so folks who might not be able to attend in-person trainings can still have the educational tools to learn how to respond to overdoses and save lives.
---
Video: Impact of Naloxone in Rhode Island
Naloxone is an overdose prevention tool that we use all over the state. This video shows some of the people from Project Weber/RENEW who give out naloxone in Rhode Island. Hear about how they recognize an overdose and use naloxone to reverse overdoses.
---
You can get naloxone at your local pharmacy without a prescription
In Rhode Island, you can get naloxone at your local pharmacy without a prescription from a healthcare provider. When you buy naloxone at a pharmacy, the pharmacist can show you how to use it. You can also use these instructions or watch this video to see how to give nasal naloxone.
Good Samaritan Laws save lives
In Rhode Island, the Good Samaritan law protects you from arrest for helping anyone you think is having an overdose. You should call 9-1-1 immediately for Emergency Medical Services (EMS) if someone isn't responding or you think an overdose has happened. Every second counts.
Where can I get naloxone?
Use the map below to find out where you can get naloxone.
Filter by
Title
Category
Address
Description
CVS
Pharmacy
180 County Road, Barrington, RI, 02806
Phone: 401-245-0512
Hours: M-F: 8 AM - 9 PM
SA: 9 AM - 8 PM
SU: 9 AM - 6 PM
Visit Website
CVS
Pharmacy
173 State Street, Bristol, RI, 02809
Phone: 401-253-8808
Hours: M-F: 8 AM - 8 PM
SA: 9 AM - 5 PM
SU: 9 AM - 1 PM
Visit Website
CVS
Pharmacy
400 Metacom Avenue, Bristol, RI, 02809
Phone: 401-253-2050
Hours: M-F: 8 AM - 9 PM
SA: 9 AM - 6 PM
SU: 9 AM - 6 PM
Visit Website
CVS
Pharmacy
309 Broad Street, Central Falls, RI, 02863
Phone: 401-721-9880
Hours: M-F: 8 AM - 9 PM
SA: 9 AM - 6 PM
SU: 9 AM - 6 PM
Visit Website
CVS
Pharmacy
3986 Old Post Road, Charlestown, RI, 02813
Phone: 401-364-0900
Hours: M-F: 8 AM - 8 PM
SA: 9 AM - 6 PM
SU: 9 AM - 6 PM
CVS
Pharmacy
763 Tiogue Avenue, Coventry, RI, 02816
Phone: 401-821-2060
Hours: M-F: Open 24 Hours
SA: Open 24 Hours
SU: Open 24 Hours
CVS
Pharmacy
1195 Oaklawn Avenue, Cranston, RI, 02920
Phone: 401-463-1971
Hours: M-F: 8 AM - 10 PM
SA: 8 AM - 9 PM
SU: 8 AM - 8 PM
CVS
Pharmacy
205 Atwood Avenue, Cranston, RI, 02920
Phone: 401-942-4100
Hours: M-F: 8 AM - 9 PM
SA: 9 AM - 9 PM
SU: 9 AM - 6 PM
CVS
Pharmacy
681 Reservoir Avenue, Cranston, RI, 02910
Phone: 401-943-7186
Hours: M-F: Open 24 Hours
SA: Open 24 Hours
SU: Open 24 Hours
CVS
Pharmacy
1188 Pontiac Avenue, Cranston, RI, 02920
Phone: 401-736-5701
Hours: M-F: 8 AM - 9 PM
SA: 9 AM - 6 PM
SU: 9 AM - 6 PM
CVS
Pharmacy
1776 Broad Street, Cranston, RI, 02905
Phone: 401-780-8902
Hours: M-F: 8 AM - 9 PM
SA: 9 AM - 6 PM
SU: 9 AM - 6 PM
CVS
Pharmacy
2125 Diamond Hill Road, Cumberland, RI, 02864
Phone: 401-335-4563
Hours: M-F: 8 AM - 9 PM
SA: 9 AM - 8 PM
SU: 9 AM - 6 PM
CVS
Pharmacy
1998 Mendon Road, Cumberland, RI, 02864
Phone: 401-333-1225
Hours: M-F: 8 AM - 9 PM
SA: 9 AM - 8 PM
SU: 9 AM - 6 PM
CVS
Pharmacy
315 Broad Street, Cumberland, RI, 02864
Phone: 401-726-8110
Hours: M-F: 8 AM - 9 PM
SA: 9 AM - 8 PM
SU: 9 AM - 6 PM
CVS
Pharmacy
507 Main Street, East Greenwich Commons, East Greenwich, RI, 02818
Phone: 401-884-7044
Hours: M-F: 7 AM - 9 PM
SA: 9 AM - 9 PM
SU: 9 AM - 6 PM
CVS
Pharmacy
1285 South County Trail, East Greenwich, RI, 02818
Phone: 401-886-0902
Hours: M-F: 8 AM - 9 PM
SA: 9 AM - 6 PM
SU: 9 AM - 6 PM
CVS
Pharmacy
2250 New London Turnpike, East Greenwich, RI, 02818
Phone: 401-821-3145
Hours: M-F: 8 AM - 9 PM
SA: 9 AM - 7 PM
SU: 9 AM - 6 PM
CVS
Pharmacy
640 Warren Avenue, East Providence, RI, 02914
Phone: 401-438-2272
Hours: M-F: Open 24 Hours
SA: Open 24 Hours
SU: Open 24 Hours
CVS
Pharmacy
444 Willett Avenue, East Providence, RI, 02915
Phone: 401-433-1120
Hours: M-F: 8 AM - 9 PM
SA: 9 AM - 6 PM
SU: 9 AM - 6 PM
CVS
Pharmacy
583 Taunton Avenue, East Providence, RI, 02914
Phone: 401-434-2993
Hours: M-F: 8 AM - 9 PM
SA: 9 AM - 6 PM
SU: 9 AM - 6 PM
CVS
Pharmacy
63 Newport Avenue, East Providence, RI, 02916
Phone: 401-431-0461
Hours: M-F: 8 AM - 9 PM
SA: 9 AM - 6 PM
SU: 9 AM - 6 PM
CVS
Pharmacy
1068 Putnam Pike, Glocester, RI, 02814
Phone: 401-568-6043
Hours: M-F: 8 AM - 9 PM
SA: 9 AM - 8 PM
SU: 9 AM - 6 PM
CVS
Pharmacy
445 Putnam Pike, Greenville, RI, 02828
Phone: 401-231-5320
Hours: M-F: 8 AM - 9 PM
SA: 9 AM - 8 PM
SU: 9 AM - 6 PM
CVS
Pharmacy
26 Putnam Pike, Johnston, RI, 02919
Phone: 401-231-0814
Hours: M-F: 8 AM - 9 PM
SA: 9 AM - 8 PM
SU: 9 AM - 6 PM
CVS
Pharmacy
1400 Hartford Avenue, Johnston, RI, 02919
Phone: 401-861-0310
Hours: M-F: Open 24 Hours
SA: Open 24 Hours
SU: Open 24 Hours
CVS
Pharmacy
1993 Plainfield Pike, Johnston, RI, 02919
Phone: 401-942-3286
Hours: M-F: 8 AM - 9 PM
SA: 9 AM - 6 PM
SU: 9 AM - 6 PM
CVS
Pharmacy
620 George Washington Hwy, Lincoln, RI, 02865
Phone: 401-642-0081
Hours: M-F: 9 AM - 7 PM
SA: 9 AM - 5 PM
SU: 11 AM - 5 PM
CVS
Pharmacy
99 East Main Road, Middletown, RI, 02842
Phone: 401-847-0254
Hours: M-F: Open 24 Hours
SA: Open 24 Hours
SU: Open 24 Hours
CVS
Pharmacy
1123 Boston Neck Road, Narragansett, RI, 02882
Phone: 401-783-1753
Hours: M-F: 8 AM - 9 PM
SA: 9 AM - 6 PM
SU: 9 AM - 6 PM
CVS
Pharmacy
289 Broadway, Newport, RI, 02840
Phone: 401-847-6762
Hours: M-F: 8 AM - 9 PM
SA: 9 AM - 6 PM
SU: 9 AM - 6 PM
CVS
Pharmacy
181 Bellevue Avenue, Newport, RI, 02840
Phone: 401-846-7800
Hours: M-F: 8 AM - 9 PM
SA: 8 AM - 8 PM
SU: 8 AM - 8 PM
CVS
Pharmacy
6495 Post Road, North Kingstown, RI, 02852
Phone: 401-885-4920
Hours: M-F: 7 AM - 9 PM
SA: 9 AM - 8 PM
SU: 9 AM - 6 PM
CVS
Pharmacy
1919 Mineral Spring Avenue, North Providence, RI, 02904
Phone: 401-353-2501
Hours: M-F: Open 24 Hours
SA: Open 24 Hours
SU: Open 24 Hours
CVS
Pharmacy
120 Eddie Dowling Highway, North Smithfield, RI, 02896
Phone: 401-762-3172
Hours: M-F: Open 24 Hours
SA: Open 24 Hours
SU: Open 24 Hours
Rite Aid
Pharmacy
236 County Road, Barrington, RI, 02806
Phone: 401-245-8855
Hours: M-F: 8 AM - 8 PM
SA: 9 AM - 6 PM
SU: 9 AM - 5 PM
CVS
Pharmacy
20 High Street, Bell Plaza, Pascoag, RI, 02859
Phone: 401-568-4224
Hours: M-F: 8 AM - 9 PM
SA: 9 AM - 6 PM
SU: 9 AM - 6 PM
Rite Aid
Pharmacy
580 Metacom Avenue, Bristol, RI, 02809
Phone: 401-253-2723
Hours: M-F: 8 AM - 9 PM
SA: 9 AM - 6 PM
SU: 9 AM - 5 PM
CVS
Pharmacy
835 Newport Avenue, Pawtucket, RI, 02861
Phone: 401-726-0724
Hours: M-F: Open 24 Hours
SA: Open 24 Hours
SU: Open 24 Hours
Rite Aid
Pharmacy
1114 Broad Street, Central Falls, RI, 02863
Phone: 401-722-1897
Hours: M-F: 8 AM - 9 PM
SA: 9 AM - 6 PM
SU: 9 AM - 6 PM
CVS
Pharmacy
425 East Avenue, Pawtucket, RI, 02860
Phone: 401-722-8704
Hours: M-F: 8 AM - 9 PM
SA: 9 AM - 6 PM
SU: 9 AM - 6 PM
Rite Aid
Pharmacy
719 Tiogue Avenue, Coventry, RI, 02816
Phone: 401-822-4800
Hours: M-F: 7 AM - 10 PM
SA: 8 AM - 9 PM
SU: 8 AM - 9 PM
CVS
Pharmacy
601 Smithfield Avenue, Pawtucket, RI, 02860
Phone: 401-727-1866
Hours: M-F: 8 AM - 9 PM
SA: 9 AM - 6 PM
SU: 9 AM - 6 PM
Rite Aid
Pharmacy
1011 Cranston Street, Cranston, RI, 02920
Phone: 401-275-0849
Hours: M-F: 8 AM - 9 PM
SA: 9 AM - 6 PM
SU: 9 AM - 5 PM
CVS
Pharmacy
10 Turnpike Avenue, Portsmouth, RI, 02871
Phone: 401-682-2098
Hours: M-F: 8 AM - 9 PM
SA: 9 AM - 9 PM
SU: 9 AM - 6 PM
Rite Aid
Pharmacy
548 Dyer Avenue, Cranston, RI, 02920
Phone: 401-942-9605
Hours: M-F: 8 AM - 9 PM
SA: 9 AM - 6 PM
SU: 9 AM - 5 PM
CVS
Pharmacy
481 Angell Street, Providence, RI, 02906
Phone: 401-521-4340
Hours: M-F: 8 AM - 9 PM
SA: 9 AM - 6 PM
SU: 9 AM - 6 PM
Rite Aid
Pharmacy
570 Pontiac Avenue, Cranston, RI, 02910
Phone: 401-781-6360
Hours: M-F: 8 AM - 9 PM
SA: 9 AM - 6 PM
SU: 9 AM - 5 PM
CVS
Pharmacy
100 Francis Street, Providence, RI, 02903
Phone: 401-270-4440
Hours: M-F: 9 AM - 8 PM
SA: 9 AM - 7 PM
SU: 10 AM - 6 PM
Rite Aid
Pharmacy
250 Atwood Avenue, Cranston, RI, 02920
Phone: 401-944-7172
Hours: M-F: 7 AM - 10 PM
SA: 8 AM - 9 PM
SU: 8 AM - 9 PM
CVS
Pharmacy
935 Manton Avenue, Providence, RI, 02909
Phone: 401-453-5612
Hours: M-F: 8 AM - 9 PM
SA: 9 AM - 6 PM
SU: 9 AM - 6 PM
Rite Aid
Pharmacy
2136 Mendon Road, Cumberland, RI, 02864
Phone: 401-333-1220
Hours: M-F: 8 AM - 9 PM
SA: 9 AM - 6 PM
SU: 9 AM - 5 PM
CVS
Pharmacy
960 Broad Street, Providence, RI, 02905
Phone: 401-461-4383
Hours: M-F: 8 AM - 10 PM
SA: 9 AM - 6 PM
SU: 9 AM - 6 PM
Rite Aid
Pharmacy
655 Warren Ave, East Providence, RI, 02914
Phone: 401-434-5700
Hours: M-F: Open 24 Hours
SA: Open 24 Hours
SU: Open 24 Hours
CVS
Pharmacy
799 Hope Street, Providence, RI, 02906
Phone: 401-331-5240
Hours: M-F: 8 AM - 9 PM
SA: 9 AM - 9 PM
SU: 9 AM - 6 PM
Rite Aid
Pharmacy
452 Putnam Pike, Greenville, RI, 02828
Phone: 401-949-6212
Hours: M-F: 8 AM - 9 PM
SA: 8 AM - 9 PM
SU: 8 AM - 9 PM
CVS
Pharmacy
400 Admiral Street, Providence, RI, 02908
Phone: 401-351-5030
Hours: M-F: 8 AM - 9 PM
SA: 9 AM - 6 PM
SU: 9 AM - 6 PM
Rite Aid
Pharmacy
1459 Atwood Avenue, Johnston, RI, 02919
Phone: 401-273-4470
Hours: M-F: 8 AM - 9 PM
SA: 9 AM - 6 PM
SU: 9 AM - 5 PM
CVS
Pharmacy
131 Webster Avenue, Providence, RI, 02909
Phone: 401-944-6060
Hours: M-F: 8 AM - 9 PM
SA: 9 AM - 6 PM
SU: 9 AM - 6 PM
Rite Aid
Pharmacy
7 East Main Road, Middletown, RI, 02842
Phone: 401-849-4600
Hours: M-F: 8 AM - 8 PM
SA: 8 AM - 8 PM
SU: 8 AM - 6 PM
CVS
Pharmacy
371 Putnam Pike Ste A-250, Smithfield, RI, 02917
Phone: 401-232-2854
Hours: M-F: 9 AM - 7 PM
SA: 9 AM - 5 PM
SU: 11 AM - 5 PM
Rite Aid
Pharmacy
1193 Boston Neck Road, Narragansett, RI, 02882
Phone: 401-789-5037
Hours: M-F: 8 AM - 9 PM
SA: 9 AM - 6 PM
SU: 9 AM - 5 PM
CVS
Pharmacy
500 Main Road, Tiverton, RI, 02878
Phone: 401-624-8421
Hours: M-F: 8 AM - 9 PM
SA: 9 AM - 7 PM
SU: 9 AM - 6 PM
Rite Aid
Pharmacy
20 Woodruff Ave, Narragansett, RI, 02882
Phone: 401-792-7179
Hours: M-F: 8 AM - 9 PM
SA: 9 AM - 6 PM
SU: 9 AM - 5 PM
CVS
Pharmacy
11 Main Street, Wakefield, RI, 02879
Phone: 401-783-3384
Hours: M-F: Open 24 Hours
SA: Open 24 Hours
SU: Open 24 Hours
Rite Aid
Pharmacy
5945 Post Road, North Kingstown, RI, 02852
Phone: 401-885-5100
Hours: M-F: 8 AM - 9 PM
SA: 9 AM - 6 PM
SU: 9 AM - 5 PM
CVS
Pharmacy
615 Metacom Avenue, Route 136, Warren, RI, 02885
Phone: 401-245-0400
Hours: M-F: 8 AM - 9 PM
SA: 9 AM - 8 PM
SU: 9 AM - 6 PM
Rite Aid
Pharmacy
7691 Post Road, North Kingstown, RI, 02852
Phone: 401-295-8811
Hours: M-F: 8 AM - 9 PM
SA: 9 AM - 9 PM
SU: 9 AM - 9 PM
CVS
Pharmacy
198 Buttonwoods Ave, Warwick, RI, 02886
Phone: 401-739-4330
Hours: M-F: 8 AM - 9 PM
SA: 9 AM - 6 PM
SU: 10 AM - 6 PM
Rite Aid
Pharmacy
63 Brown Street, North Kingstown, RI, 02852
Phone: 401-294-3662
Hours: M-F: 8 AM - 8 PM
SA: 9 AM - 6 PM
SU: 9 AM - 5 PM
CVS
Pharmacy
1245 Bald Hill Rd, Warwick, RI, 02886
Phone: 401-821-8283
Hours: M-F: 9 AM - 7 PM
SA: 9 AM - 5 PM
SU: 11 AM - 5 PM
Rite Aid
Pharmacy
1510 Smith Street, North Providence, RI, 02911
Phone: 401-353-3500
Hours: M-F: 8 AM - 9 PM
SA: 9 AM - 6 PM
SU: 9 AM - 6 PM
CVS
Pharmacy
400 Bald Hill Rd, Warwick, RI, 02886
Phone: 401-244-1973
Hours: M-F: 9 AM - 7 PM
SA: 9 AM - 5 PM
SU: 11 AM - 5 PM
Rite Aid
Pharmacy
1665 Mineral Spring Avenue, North Providence, RI, 02904
Phone: 401-353-3113
Hours: M-F: 8 AM - 10 PM
SA: 9 AM - 6 PM
SU: 9 AM - 6 PM
CVS
Pharmacy
767 Warwick Avenue, Warwick, RI, 02888
Phone: 401-467-7788
Hours: M-F: Open 24 Hours
SA: Open 24 Hours
SU: Open 24 Hours
Rite Aid
Pharmacy
47 Village Plaza Way, North Scituate, RI, 02857
Phone: 401-934-2480
Hours: M-F: 8 AM - 9 PM
SA: 8 AM - 9 PM
SU: 9 AM - 6 PM
CVS
Pharmacy
2790 Post Road, Warwick, RI, 02886
Phone: 401-739-3173
Hours: M-F: 8 AM - 9 PM
SA: 9 AM - 9 PM
SU: 9 AM - 6 PM
Rite Aid
Pharmacy
727 East Avenue, Pawtucket, RI, 02860
Phone: 401-724-6800
Hours: M-F: 8 AM - 9 PM
SA: 8 AM - 6 PM
SU: 8 AM - 6 PM
CVS
Pharmacy
2400 Warwick Avenue, Meadowbrook Plaza, Warwick, RI, 02889
Phone: 401-737-2305
Hours: M-F: Open 24 Hours
SA: Open 24 Hours
SU: Open 24 Hours
Rite Aid
Pharmacy
342 Power Road, Pawtucket, RI, 02860
Phone: 401-724-3274
Hours: M-F: 8 AM - 10 PM
SA: 9 AM - 6 PM
SU: 9 AM - 6 PM
CVS
Pharmacy
151 Franklin Street, Westerly, RI, 02891
Phone: 401-596-8182
Hours: M-F: 8 AM - 9 PM
SA: 9 AM - 6 PM
SU: 9 AM - 6 PM
Rite Aid
Pharmacy
150 Mineral Spring Ave, Pawtucket, RI, 02860
Phone: 401-726-0547
Hours: M-F: 8 AM - 9 PM
SA: 9 AM - 6 PM
SU: 9 AM - 6 PM
CVS
Pharmacy
150 Granite Street, Westerly, RI, 02891
Phone: 401-348-2070
Hours: M-F: Open 24 Hours
SA: Open 24 Hours
SU: Open 24 Hours
Rite Aid
Pharmacy
3034 E. Main Road, Portsmouth, RI, 02871
Phone: 401-683-1270
Hours: M-F: 8 AM - 8 PM
SA: 9 AM - 6 PM
SU: 9 AM - 5 PM
CVS
Pharmacy
1734 Main Street, West Warwick, RI, 02893
Phone: 401-821-7428
Hours: M-F: 8 AM - 9 PM
SA: 9 AM - 9 PM
SU: 9 AM - 6 PM
Rite Aid
Pharmacy
2456 East Main Road, Portsmouth, RI, 02871
Phone: 401-683-3062
Hours: M-F: 8 AM - 8 PM
SA: 9 AM - 6 PM
SU: 9 AM - 5 PM
CVS
Pharmacy
834 Providence Street, West Warwick, RI, 02893
Phone: 401-821-3563
Hours: M-F: 8 AM - 9 PM
SA: 9 AM - 6 PM
SU: 9 AM - 6 PM
Rite Aid
Pharmacy
135 Pitman Street, Providence, RI, 02906
Phone: 401-861-4846
Hours: M-F: 8 AM - 9 PM
SA: 9 AM - 6 PM
SU: 9 AM - 6 PM
CVS
Pharmacy
1125 Main Street, West Warwick, RI, 02893
Phone: 401-822-2762
Hours: M-F: 8 AM - 9 PM
SA: 9 AM - 6 PM
SU: 9 AM - 6 PM
Rite Aid
Pharmacy
500 Broad Street, Providence, RI, 02907
Phone: 401-868-9070
Hours: M-F: 8 AM - 9 PM
SA: 9 AM - 5 PM
SU: 9 AM - 4 PM
CVS
Pharmacy
1054 Cass Ave, Woonsocket, RI, 02895
Phone: 401-767-3600
Hours: M-F: 8 AM - 9 PM
SA: 9 AM - 8 PM
SU: 9 AM - 6 PM
Rite Aid
Pharmacy
711 Broad Street, Providence, RI, 02907
Phone: 401-331-9550
Hours: M-F: 8 AM - 9 PM
SA: 9 AM - 6 PM
SU: 9 AM - 6 PM
CVS
Pharmacy
1187 Main Street, Wyoming, RI, 02898
Phone: 401-539-4000
Hours: M-F: 7 AM - 9 PM
SA: 9 AM - 9 PM
SU: 9 AM - 6 PM
Rite Aid
Pharmacy
456 Branch Avenue, Providence, RI, 02904
Phone: 401-331-3554
Hours: M-F: 8 AM - 9 PM
SA: 9 AM - 6 PM
SU: 9 AM - 6 PM
Rite Aid
Pharmacy
200 Academy Avenue, Providence, RI, 02908
Phone: 401-521-4941
Hours: M-F: 8 AM - 9 PM
SA: 9 AM - 6 PM
SU: 9 AM - 6 PM
Rite Aid
Pharmacy
21 Kingstown Road, Richmond, RI, 02898
Phone: 401-539-6001
Hours: M-F: 8 AM - 9 PM
SA: 9 AM - 6 PM
SU: 9 AM - 5 PM
Rite Aid
Pharmacy
1086 Willett Avenue, Riverside, RI, 02915
Phone: 401-433-5710
Hours: M-F: 8 AM - 10 PM
SA: 9 AM - 6 PM
SU: 9 AM - 6 PM
Rite Aid
Pharmacy
220 Newport Avenue, Rumford, RI, 02916
Phone: 401-434-1333
Hours: M-F: 8 AM - 10 PM
SA: 9 AM - 6 PM
SU: 9 AM - 6 PM
Rite Aid
Pharmacy
900 Victory Highway, Slatersville, RI, 02876
Phone: 401-762-9811
Hours: M-F: 8 AM - 9 PM
SA: 9 AM - 6 PM
SU: 9 AM - 5 PM
Rite Aid
Pharmacy
677 Main Road, Tiverton, RI, 02878
Phone: 401-624-8411
Hours: M-F: 8 AM - 8 PM
SA: 9 AM - 6 PM
SU: 9 AM - 5 PM
Rite Aid
Pharmacy
604 Kingstown Road, Wakefield, RI, 02879
Phone: 401-783-4250
Hours: M-F: 8 AM - 9 PM
SA: 9 AM - 6 PM
SU: 9 AM - 5 PM
Rite Aid
Pharmacy
1201 Warwick Avenue, Warwick, RI, 02888
Phone: 401-463-6010
Hours: M-F: 8 AM - 9 PM
SA: 9 AM - 6 PM
SU: 9 AM - 5 PM
Rite Aid
Pharmacy
2055 Warwick Avenue, Warwick, RI, 02889
Phone: 401-738-6300
Hours: M-F: 8 AM - 9 PM
SA: 9 AM - 6 PM
SU: 9 AM - 5 PM
Rite Aid
Pharmacy
2595 West Shore Road, Warwick, RI, 02889
Phone: 401-737-4771
Hours: M-F: 8 AM - 9 PM
SA: 9 AM - 6 PM
SU: 9 AM - 5 PM
Rite Aid
Pharmacy
1080 Bald Hill Road, Warwick, RI, 02886
Phone: 401-822-0002
Hours: M-F: 7 AM - 12 AM
SA: 7 AM - 12 AM
SU: 7 AM - 12 AM
Rite Aid
Pharmacy
1155 Main Street, West Warwick, RI, 02893
Phone: 401-828-9793
Hours: M-F: 8 AM - 9 PM
SA: 9 AM - 6 PM
SU: 9 AM - 5 PM
Rite Aid
Pharmacy
200 Social Street, Woonsocket, RI, 02895
Phone: 401-762-9200
Hours: M-F: 8 AM - 9 PM
SA: 9 AM - 6 PM
SU: 9 AM - 5 PM
Walgreens
Pharmacy
591 Metacom Ave, Bristol, RI 02809
Phone: 401-254-3903
Hours: M-F: 8 AM - 8 PM
SA: 9 AM - 6 PM
SU: 10 AM - 6 PM
Walgreens
Pharmacy
875 Tiogue Ave, Coventry, RI 02816
Phone: 401-822-7602
Hours: M-F: 8 AM - 8 PM
SA: 9 AM - 6 PM
SU: 10 AM - 6 PM
Walgreens
Pharmacy
1010 Park Ave, Cranston, RI 02910
Phone: 401-946-0337
Hours: M-F: 9 AM - 6 PM
SA: 9 AM - 6 PM
SU: 9 AM - 6 PM
Walgreens
Pharmacy
1763 Broad St, Cranston, RI 02905
Phone: 401-461-6770
Hours: M-F: 9 AM - 6 PM
SA: 9 AM - 6 PM
SU: 9 AM - 6 PM
Walgreens
Pharmacy
600 Warren Ave, East Providence, RI 02914
Phone: 401-438-9501
Hours: M-F: 9 AM - 9 PM
SA: 9 AM - 6 PM
SU: 10 AM - 6 PM
Walgreens
Pharmacy
1583 Atwood Ave, Johnston, RI 02919
Phone: 401-231-1280
Hours: M-F: 8 AM - 8 PM
SA: 9 AM - 6 PM
SU: 10 AM - 6 PM
Walgreens
Pharmacy
1387 Plainfield St, Johnston, RI 02919
Phone: 401-942-6182
Hours: M-F: 8 AM - 8 PM
SA: 9 AM - 6 PM
SU: 10 AM - 6 PM
Walgreens
Pharmacy
25 Putnam Pike, Johnston, RI 02919
Phone: 401-231-6561
Hours: M-F: 9 AM - 9 PM
SA: 9 AM - 6 PM
SU: 10 AM - 6 PM
Walgreens
Pharmacy
12 E Main Rd, Middletown, RI 02842
Phone: 401-847-8520
Hours: M-F: 8 AM - 8 PM
SA: 9 AM - 6 PM
SU: 10 AM - 6 PM
Walgreens
Pharmacy
1074 Mineral Spring Ave, North Providence, RI 02904
Phone: 401-725-6824
Hours: M-F: 9 AM - 9 PM
SA: 9 AM - 6 PM
SU: 10 AM - 6 PM
Walgreens
Pharmacy
1 Eddie Dowling Hwy, North Smithfield, RI 02896
Phone: 401-229-9290
Hours: M-F: 8 AM - 10 PM
SA: 9 AM - 6 PM
SU: 10 AM - 6 PM
Walgreens
Pharmacy
100 Broad St, Pawtucket, RI 02860
Phone: 401-724-6724
Hours: M-F: Open 24 Hours
SA: Open 24 Hours
SU: Open 24 Hours
Walgreens
Pharmacy
385 Cottage St, Pawtucket, RI 02861
Phone: 401-727-4407
Hours: M-F: 8 AM - 10 PM
SA: 9 AM - 6 PM
SU: 10 AM - 6 PM
Walgreens
Pharmacy
333 Atwells Ave, Providence, RI 02903
Phone: 401-276-8301
Hours: M-F: 9 AM - 9 PM
SA: 9 AM - 6 PM
SU: 10 AM - 6 PM
Walgreens
Pharmacy
335 Prairie Ave, Providence, RI 02905
Phone: 401-781-4325
Hours: M-F: 8 AM - 6 PM
SA: 9 AM - 5 PM
SU: 9 AM - 5 PM
Walgreens
Pharmacy
354 Admiral St, Providence, RI 02908
Phone: 401-331-2636
Hours: M-F: 9 AM - 9 PM
SA: 9 AM - 6 PM
SU: 10 AM - 6 PM
Walgreens
Pharmacy
295 Academy Ave, Providence, RI 02908
Phone: 401-273-7675
Hours: M-F: 8 AM - 10 PM
SA: 8 AM - 10 PM
SU: 8 AM - 10 PM
Walgreens
Pharmacy
533 Elmwood Ave, Providence, RI 02907
Phone: 401-781-7930
Hours: M-F: Open 24 Hours
SA: Open 24 Hours
SU: Open 24 Hours
Walgreens
Pharmacy
1140 N Main St, Providence, RI 02904
Phone: 401-278-4901
Hours: M-F: 8 AM - 10 PM
SA: 8 AM - 10 PM
SU: 8 AM - 10 PM
Walgreens
Pharmacy
1 Pocasset Ave, Providence, RI 02909
Phone: 401-464-6501
Hours: M-F: 8 AM - 10 PM
SA: 9 AM - 6 PM
SU: 10 AM - 6 PM
Walgreens
Pharmacy
2399 Warwick Ave, Warwick, RI 02889
Phone: 401-737-5810
Hours: M-F: 9 AM - 9 PM
SA: 9 AM - 6 PM
SU: 10 AM - 6 PM
Walgreens
Pharmacy
3336 Post Rd, Warwick, RI 02886
Phone: 401-737-1952
Hours: M-F: 9 AM - 9 PM
SA: 9 AM - 6 PM
SU: 10 AM - 6 PM
Walgreens
Pharmacy
1560 Warwick Ave, Warwick, RI 02889
Phone: 401-737-2913
Hours: M-F: 8 AM - 8 PM
SA: 9 AM - 6 PM
SU: 10 AM - 6 PM
Walgreens
Pharmacy
1 Cowesett Ave, West Warwick, RI 02893
Phone: 401-826-0879
Hours: M-F: 9 AM - 9 PM
SA: 9 AM - 6 PM
SU: 10 AM - 6 PM
Walgreens
Pharmacy
45 Cumberland St, Woonsocket, RI 02895
Phone: 401-765-5040
Hours: M-F: Open 24 Hours
SA: Open 24 Hours
SU: Open 24 Hours
ENCORE Needle Exchange
Syringe Exchange
557 Broad Street, Providence, RI, 02907
Phone: 401-781-0665
Hours: Tu and Th 6PM - 8PM.
Call for more info.
Only sharps (like needles or syringes) are accepted.
AIDS Care Ocean State/ENCORE
Free Naloxone and Overdose Training
557 Broad St., Providence, RI
Days/times that people can drop-in and get naloxone:
Walk-in hours are:
Monday through Friday, 10am-1pm;
Tuesdays and Thursdays 6pm-8pm.
Any time outside of above by appointment.

Website:
www.aidscareos.org

Contact info:
Raynald Joseph, 401-781-0665 office

Wheelchair accessible?
Yes

Services in other languages?
Yes
Bridgemark Addiction Recovery Services
Free Naloxone and Overdose Training
2020 Elmwood Ave., Warwick, RI
Days/times that people can drop-in and get naloxone:
Every 4th Tuesday from 6pm-7pm.
To attend, please pre-register by emailing acournoyer@bridgemark.org or calling (401) 781-2700.

Website:
https://preventoverdoseri.org/events/

Contact info:
If you have any questions you can contact Andrea Cournoyer at acournoyer@bridgemark.org or (401) 781-2700.

Wheelchair accessible?
Yes

Services in other languages?
American Sign Language and Spanish. Please let Bridgemark let know about language/access needs when pre-registering.
East Bay Recovery Center, Bristol
Free Naloxone and Overdose Training
378 Hope St., Bristol, RI
Days/times that people can drop-in and get naloxone:
Monday 1:00pm to 4:00pm
Tuesday 9:00am to 12:00pm
Wednesday 1:00pm to 4:00pm
Thursday 4:00pm to 7:00pm

Website:
https://www.ebcap.org/programs/east-bay-recovery-center/

Contact info:
401-302-0011
Program Director
Thomas Joyce LCDP, CPRS
tjoyce@ebcap.org
401-302-6231

Wheelchair accessible?
Yes

Services in other languages?
Spanish available
East Bay Recovery Center, Warren
Free Naloxone and Overdose Training
31 Railroad Ave., Warren, RI
Days/times that people can drop-in and get naloxone:
Monday 9:00am to 5:00pm
Tuesday 11:00am to 7:00pm
Wednesday 9:00am to 5:00pm
Thursday 11:00am to 7:00pm
Friday 9:00am to 5:00pm
Saturday 9:00am to 1:00pm

Website:https://www.ebcap.org/programs/east-bay-recovery-center/  

Contact info: 401-289-2055
Program Director
Thomas Joyce LCDP, CPRS
tjoyce@ebcap.org
401-302-6231

Wheelchair accessible?
Yes

Services in other languages?
Spanish available
HOPE Recovery Center of Newport
Free Naloxone and Overdose Training
50 Washington Sq., Newport, RI
Overdose prevention training and free naloxone distribution is available at Hope Newport on a drop-in basis during all hours of operation.

Days/times that people can drop-in and get naloxone:
Monday- Friday 9am-5pm

Website: 
https://www.hoperecoverycenter.org/

Contact info:
401-619-1343

Accessibility information:
One flight of stairs into main building. An entrance with a ramp in an adjacent organization can be unlocked for use with advance notice. Call HOPE Recovery Center in advance to make arrangements.

Services in other languages?
No full-time bilingual staff at Recovery Centers. 
HOPE Recovery Center of Westerly
Free Naloxone and Overdose Training
55 Beach St., Westerly, RI
Overdose prevention training and free naloxone distribution is available at Hope Westerly on a drop-in basis during all hours of operation.

Days/times that people can drop-in and get naloxone:
Monday- Friday 9am-5pm

Website:
TBD

Contact info:
401-598-6400

Wheelchair accessible?
Yes

Services in other languages?
No full-time bilingual staff.
PONI @ Mathewson Street Church
Free Naloxone and Overdose Training
134 Mathewson St., Providence, RI
Organization Name:
PONI - Al Turner

Days/times that people can drop-in and get naloxone:
Sundays from 8am~11am

Website: 
https://www.mathewsonstreetchurch.org/ministries

Contact info:
Al Turner: (401) 391-0702
aldocella61@icloud.com

Wheelchair accessible?
Not presently. In the process of putting in an elelift.

Services in other languages?: 
Spanish materials here:
https://www.poniri.org/s/preventing-OD-trifold-ESPANOLpdf.pdf 
Project Weber/RENEW
Free Naloxone and Overdose Training
640 Broad St., Providence, RI
Days/times that people can drop-in and get naloxone:
Mon-Fri 10AM-4PM

Come to the front door at 640 Broad Street Providence, RI 02907

Website: http://www.weberrenew.org/

Contact info:
info@weberrenew.org
(401) 383-4888

Wheelchair accessible?
Yes

Services in other languages?:
One Spanish speaking case manager on staff
Serenity Center
Free Naloxone and Overdose Training
66 Social St., Woonsocket, RI
Days/times that people can drop-in and get naloxone:
Sundays — Wednesdays: 9-5PM
Thursdays — Saturdays: 12PM-8PM 

Website: 
https://www.communitycareri.org/ProgramsServices/MentalHealthAddictions/AddictionsSubstanceUseTreatment/SerenityCenter.aspx

Contact info:
401-488-4426

Wheelchair accessible?
Yes

Services in other languages?
Someone with limited Spanish proficiency may be available.
West Warwick Fire Station 1: 24/7
Free Naloxone and Overdose Training
1176 Main St., West Warwick, RI
Days/times that people can drop-in and get naloxone:
Drop-In (Free) Narcan Distribution at all West Warwick Fire Stations 24/7

Website:
https://www.westwarwickri.org/index.asp?SEC=A9EC5237-3BAB-46CB-9565-60181056F45D&Type=B_BASIC

Contact info:
(401) 822-9241 is the primary department number.
Ring bell at station for training.

Wheelchair accessible?
Wheelchair accessibility through the apparatus floor and garage doors. Other areas are not ADA compliant. 

Services in other languages?
Variable, depending on the individuals and groups working.
West Warwick Fire Station 2: 24/7
Free Naloxone and Overdose Training
834 Main St., West Warwick, RI
Days/times that people can drop-in and get naloxone:
24/7 drop-in Narcan distribution at all West Warwick Fire Stations.

Website:
https://www.westwarwickri.org/index.asp?SEC=A9EC5237-3BAB-46CB-9565-60181056F45D&Type=B_BASIC

Contact info:
Primary department number: (401) 822-9241
Ring bell at station for training.

Wheelchair accessible?
Wheelchair accessibility through the apparatus floor and garage doors. Other areas are not ADA compliant.

Services in other languages?
Variable, depending on the individuals and groups working.
West Warwick Fire Station 3: 24/7
Free Naloxone and Overdose Training
683 Providence St., West Warwick, RI
Days/times that people can drop-in and get naloxone:
24/7 drop-in Narcan distribution at all West Warwick Fire Stations.

Website:
https://www.westwarwickri.org/index.asp?SEC=A9EC5237-3BAB-46CB-9565-60181056F45D&Type=B_BASIC

Contact info:
Primary department number: (401) 822-9241
Ring bell at station for training.

Wheelchair accessible?
Wheelchair accessibility through the apparatus floor and garage doors. Other areas are not ADA compliant.

Services in other languages?
Variable, depending on the individuals and groups working.
West Warwick Fire Station 4: 24/7
Free Naloxone and Overdose Training
110 Cowesett Ave., West Warwick, RI
Days/times that people can drop-in and get naloxone:
24/7 drop-in Narcan distribution at all West Warwick Fire Stations.

Website:
https://www.westwarwickri.org/index.asp?SEC=A9EC5237-3BAB-46CB-9565-60181056F45D&Type=B_BASIC

Contact info:
Primary department number: (401) 822-9241
Ring bell at station for training.

Wheelchair accessible?
Wheelchair accessibility through the apparatus floor and garage doors. Other areas are not ADA compliant.

Services in other languages?
Variable, depending on the individuals and groups working.
Woonsocket Prevention Coalition
Free Naloxone and Overdose Training
303 Clinton St., Woonsocket, RI
Days/times that people can drop-in and get naloxone:
Every 4th Thursday of the month from 6pm-8pm

Website:
https://preventoverdoseri.org/events/

Contact info:
If you have any questions you can call the Woonsocket Prevention Coalition at 401-301-2894

Wheelchair accessible?
Yes

Services in other languages?
Spanish materials available
---
MORE RESOURCES